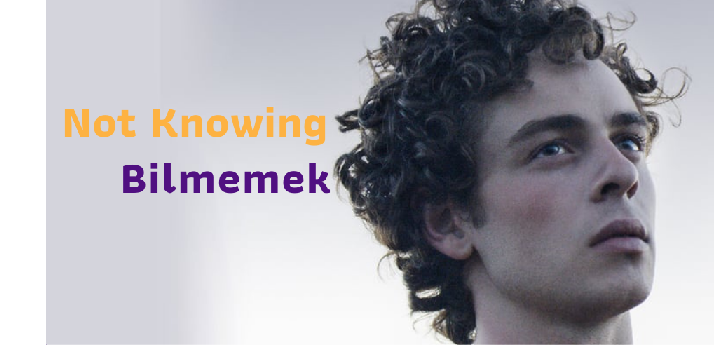 (Leyla Yılmaz / 95 min./ Turkey, 2019/ Turkish with English Subtitles)
Selma and Sinan are frustrated with each other after years of marriage. Their son, Umut, is trying to get to know and prove himself. All three are dissatisfied with their lives. Umut is a water polo player, a quiet and gentle high-school senior, trying to live his life in a complicated world. When a fellow player spreads a rumor that Umut is gay, he refuses to comment, feeling that the world has no right to know either way. While Selma and Sinan struggle with their failing relationship, Umut's persistent silence over his sexuality simply exacerbates the problem until one day Umut disappears. As they search for their son, Selma and Sinan come to realize that they have, in fact, lost themselves. Facing an uncertain future, they must come to terms with not knowing any of the answers.
Not Knowing is one of the most impressive examples of Turkish independent cinema last year. Director Leyla Yılmaz reveals how the social violence mechanism works with her film. She focuses on middle-class lives full of bullying, oppression, anticipation of obedience, and  brings to the surface violent practices hidden in ordinary human relationships.
Leyla Yılmaz, bornin Turkey. Yılmaz graduated in Archaeology and Art History from Istanbul University and went on to study Film at NYU. In 2006, she founded Fikri Visual Arts, a creative platform which has produced several short films, along with various social, educational and artistic projects. Yılmaz wrote and directed her first feature, A Handful of Sea / Bir Avuç Deniz, in 2011. Not Knowing is her second feature.
For Trailer: https://www.youtube.com/watch?v=dRBhN8P7CVk
The film is shown in cooperation with Brunnenpassage. Entrance is free! Please register at anmeldung@brunnenpassage.at.
Date & Time: 5 November Thursday, 19:30
Location: Brunnenpassage, Brunnengasse 71, 1160 Wien