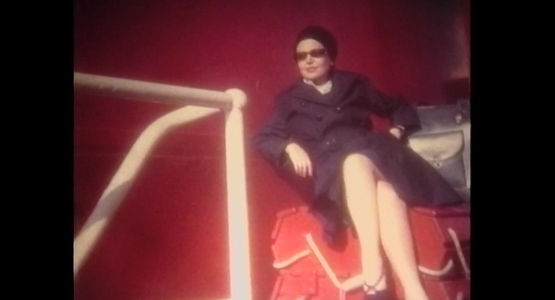 (2020 / 76'/ Turkey-USA / Turkish-English subtitled)
"I am a composer; this's a suicide. I'm a contemporary composer, and that's second suicide. I'm a composer of electronic music. That's third. …and I make political music; that's four. ..and I'm still alive. The question is that of how? …I am İlhan Mimaroğlu. Thanks for not listening to me."
One of the pioneers of electronic music, İlhan Mimaroğlu's musical journey began in Turkey; then his work at the center of electronic music of Colombia in Princeton; being producer for Atlantic Records; his collaborations with Federico Fellini, John Cage, Karlheinz Stockhausen.
Mimaroğlu's journey is full of enthusiasm, stubbornness, and disappointment. "Mimaroğlu: The Robinson of Manhattan Island" tells the story of this legendary composer and his exuberant wife Güngör, who immigrated to the USA in early 1960s. Using couple's personal archives, the documentary captures the career of Mimaroglu as a radical artist while telling multi-layered stories of music, love, immigration, and disappointment. Director Serdar Kökçeoğlu bases his film on 8mm footage and recordings, mostly shot and captured by the couple. He tells couple's life through their eyes and via Mimaroğlu's extraordinary compositions playing in the background.
To watch the movie please send an email to: neuerwienerdiwan@gmx.at. With the link, which will be sent to you, you can watch the movie free-of-charge on 18, 19 and 20 December. The screening of this movie is limited to a certain quota.
For the trailer of the documentary: https://www.youtube.com/watch?v=KcZerzOAWyQ