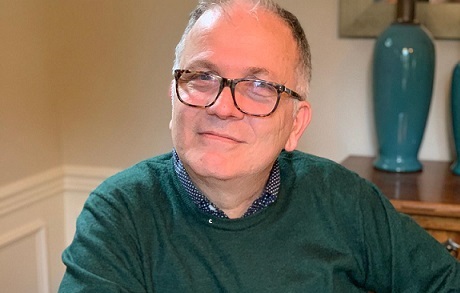 (Prof. Selim Sırrı Kuru, perhaps the most accomplished researcher on Diwan-poetry, was in Vienna as NWD-guest. Kuru told us about unknown features and history of Diwan-poetry. His talk was in Turkish on December 16, 2019. Below is an introductory text in Turkish.)
Bir sohbette konu Divan şiirine gelirse ne yaparsınız? Ya yerleşik klişelere sığınır, bu konuyu geçiştirip başınızdan savarsınız ya da bu konuda düşünememenin, ilerleyememenin, ta liseden tanıdığınız sıkıntısını bir kez daha yaşar ve sessizliğe gömülürsünüz. Sorun, bilinenlerin pek bir işe yaramaması değil; sorun, asıl önemli bilgiye sahip olunamaması bile değil; sorun, neyi bilmediğimizi dahi bilmiyor, bu konuda bir görüye sahip olamıyor, bu yüzden de soru soramıyor olmamız.
Modern şiirimizi seviyoruz ancak geçmişine gidemiyoruz. Ne bu şiirin yaptığını anlayabiliyoruz ne de bugünkü şiire etkisini. Hâlbuki kendi tarihimiz yatıyor orada. Ve bilmediklerimizden bir başlangıç yapabilirdik kendimize. Çok şanslıyız, Selim Sırrı Kuru'yu getirtmeyi başarabildik. Kuru, bu akşam bizi, aruz tefileleri veya edebi sanatlar çıkmaz sokaklarına sokmayıp alçakgönüllü bir gözüpeklikle bu bilememe coğrafyamızda bir gezintiye çıkaracak. Birlikte düşünmekle yetineceğimiz bu akşamda, sadece soru sormaya ve anlamaya çalışacağız.
Boğaziçi Üniversitesi Türk Dili ve Edebiyatı bölümünden mezun olan Prof. Selim Sırrı Kuru, ardından Harvard Üniversitesi'nde doktorasını yapar. Halen Washington Üniversitesi'nde Yakın Doğu Dilleri ve Uygarlıkları bölümünde bölüm başkanlığını yürütmektedir. Çalışmaları 14.-16. yüzyıllar Anadolu edebiyat tarihine yoğunlaşan Kuru, Journal of Turkish Studies adlı derginin ve Sources of Oriental Languages and Literatures adlı kitap dizisinin yayın kurullarında yer almaktadır.
Tarih: 16 Aralık Pazartesi, 19:30
Yer: Universität Wien, Institut für Orientalistik, Spitalgasse 2, Hof 4 (Campus), 1090 Wien