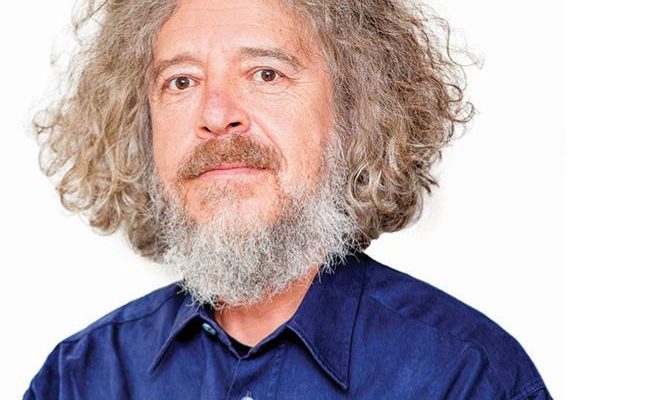 (Art critic and writer Rahmi Öğdül explained that forms are not innocent, they not only shape the body, but also shape our perspective, our mind, and that social transformation depends on the transformation of form perception. The speech was in Turkish on April 27, 2019. Below is an introductory text in Turkish.)
Formları algılıyoruz sadece, karmaşık örüntülerin içinde formlar görüyoruz, tanıdık yüzler. Formsuz olamıyoruz. Form sadece estetik ya da felsefi bir sorun değil, politik de. İktidar bedene ve toplumsal bedene durmadan formalar giydiriyor ama biliyoruz ki "Bir bedeni ne biçimiyle ne de organları ya da işlevleriyle tanımlayabilirsiniz… Doğa biçim değil, bağlantılanma sürecidir" (Deleuze). Oysa bedenlerimiz durmadan biçimlerin içine kapatılıyor, formların içinde düşünüp üretiyoruz. Ve dayatılan her formun formalitelerini yerine getirmek zorundayız.
Bu söyleşide formların hiç de masum olmadıkları, bedeni biçimlendirmekle kalmayıp, aynı zamanda bakış açımızı, zihnimizi de biçimlendirdikleri ve toplumsal dönüşümün form algısındaki dönüşüme bağlı olduğu, felsefeyi, sanatı ve politikayı verevine kesen bir düzlemde tartışılacaktır.
Rahmi Öğdül, 1960'da İstanbul'da doğdu ve yaşamını İstanbul'da öğretim görevlisi, kültür sanat eleştirmeni ve radyo programcılığı yaparak sürdürmektedir. Mimar Sinan Güzel Sanatlar Üniversitesi'nde Mimarlık Fakültesi, Şehir ve Bölge Planlama Bölümü'nde lisans ve yüksek lisans eğitiminde temel tasarım felsefesi ve beden-mekân ilişkisi üzerine; İstanbul Bilgi Üniversitesi'nde "Beden Temsilleri" ve "Doğa Temsilleri" derslerini vermektedir. Bir Gün gazetesinde her cuma kültür sanat yazıları yazıyor ve Açık Radyo'da Evrim Altuğ ile birlikte pazartesi günleri yayınlanan "Yolgeçen" adlı kültür, sanat programı hazırlayıp sunuyor.
Tarih: 27 Nisan 2019, 19:00
Yer: Amerlinghaus, Stiftgasse 8, 1070 Wien