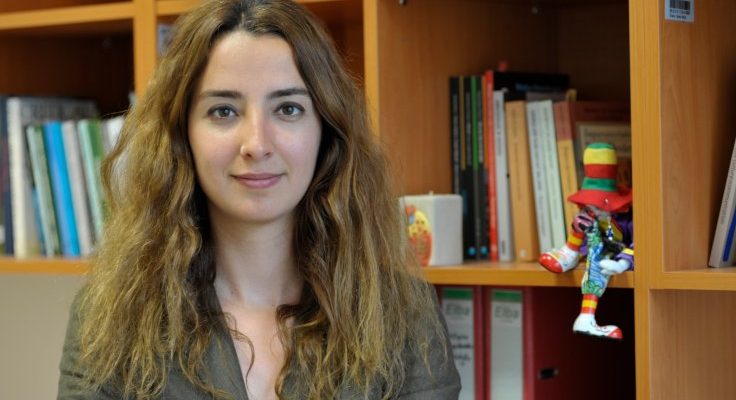 (Researcher Nagehan Tokdoğan focused on the relationship between emotions and politics. She talked about the emotions that emerged with the AKP government. The speech was in Turkish on May, 2019. Below is an introductory text in Turkish.)
Nagehan Tokdoğan, Türkiye'nin son on yılına duygular sosyolojisi alanından bakarak, AKP iktidarının, kendi destekçilerini nasıl bir duygu ikliminde tuttuğunu inceliyor. "Yeni Osmanlıcılık" kavramına içkin olan bu duygu iklimi, gündelik yaşama sızan semboller, alışkanlıklar ve davranış biçimleriyle görünürlük kazanıyor. Peki, AKP'nin Yeni Osmanlıcılığı insanlara ne söylüyor ve onlardan ne talep ediyor? Yeni Osmanlıcılığın toplumsal taban tarafından hevesle kucaklanmasının ardında hangi duygusal ihtiyaçlar yatıyor? Bu duygular geçmiş, şimdi ve gelecek arasındaki bağı kurmakta ve böylelikle "yeni" bir milli ruh hali yaratmakta nasıl bir rol oynuyor?
Nagehan Tokdoğan, bu soruların peşinden giderek, duygular ve siyaset ilişkisine odaklanacak ve bir duygu üretim mekanizması olarak tanımladığı AKP iktidarıyla ortaya çıkan duyguları ele alacak. Bu duyguların AKP iktidarı destekçilerini, her türlü olumsuzluğa karşın nasıl mobilize ettiğini, onları nasıl ve neden bir arada tuttuğunu da tartışacak.
Nagehan Tokdoğan, 1984 Ankara doğumlu. Hacettepe Üniversitesi İngiliz Dili ve Edebiyatı Bölümü'nden mezun olduktan sonra, aynı üniversitenin İletişim Fakültesi'nde yüksek lisans ve doktorasını tamamladı. Akademik ilgi alanları arasında milliyetçilik ve toplumsal cinsiyet, erkeklik çalışmaları, insan hakları, duygular sosyolojisi ve etnografi bulunuyor. Bu alanlarda yazdığı makaleler muhtelif dergi ve kitaplarda yayımlandı. Aynı zamanda çevirmen, bağımsız araştırmacı-akademisyen ve feministtir.
Etkinliğin dili Türkçedir; katılım ücretsizdir.
Tarih: 26 Mayıs 2019, 19:30
Yer: Amerlinghaus, Stiftgasse 8, 1070 Wien